Gun and a Hotel Bible Feature Film winner of 7 Awards at the LA LIVE Film Festival
Winner best feature film. 🏆
Winner best feature film director's 🏆
Winner best writer's 🏆
Winner best actor 🏆
Winner best supporting actor 🏆
Winner best score 🏆
Winner best editing. 🏆
Gun and a Hotel Bible is a provocative film about a man on the verge of a violent act, and his encounter with a personified hotel bible.
Based on the original play, Gun and a Hotel Bible is a provocative film about a man on the verge of a violent act, and his encounter with a personified hotel bible.
Spend one hour in one desperate man's life when Pete comes "face-to-face" with everything he once believed in. Gideon (being, ya know, a bible) doesn't get out much. Still, he has plenty to say… but Pete's heard it all before, and he's more than ready to spar with the "Word of God." As ideas about morality, the Bible, and God fly, the clock ticks. Gideon and Pete battle and bond as they are forced to deal with their inadequacies. Unfortunately, time is short…
When all hope is lost, can the lost find hope?
Twitter: @GunHotelBible
Insta: @gunandahotelbible
Facebook: @Gun and a Hotel Bible
Bradley Gosnell
Twitter: @bradley_gosnell
Insta: @icezombies
Facebook: @Bradley Gosnell
Daniel Floren
Twitter: @dflofloren
Insta: @dflofloren
Facebook: @Daniel Floren
Alicia LeBlanc
Facebook: @Alicia LeBlanc
NOMINATIONS:
Best picture, (Feature Film) Gun and a Hotel Bible
Best Directors, Raja Gosnell & Alicia Joy LeBlanc (co-director)
Best writers, Bradley Gosnell (Writer), Daniel Floren (Writer)
Best actor Bradley Gosnell
Best Supporting actor Daniel Floren
Complete list of cast and production website:
Download Gun and a Hotel Bible EPK here
Bradley Gosnell – Writer, Actor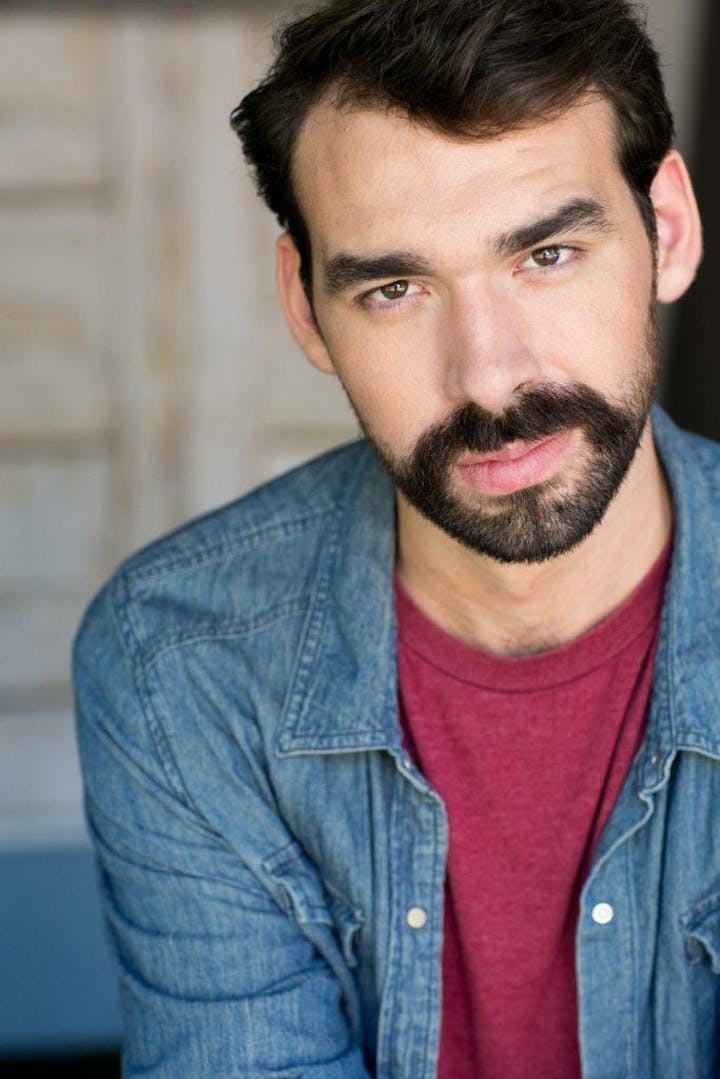 Bradley Gosnell is an actor based in Los Angeles. He continues to cut his teeth in the theatre world, rotating between producing, writing, directing, and performing (as you do in LA). He is an establishing member of Irreverent Shakespeare Project and the sketch team Safety Patrol (YouTube/ OOB). Bradley is currently working as a private acting coach and part time theatre teacher at Oaks Christian High School.
Website: Bradley Gosnell – Writer, Actor
IMDB Page: Bradley Gosnell – IMDB
Comedy Sketch Team page: safety patrol comedy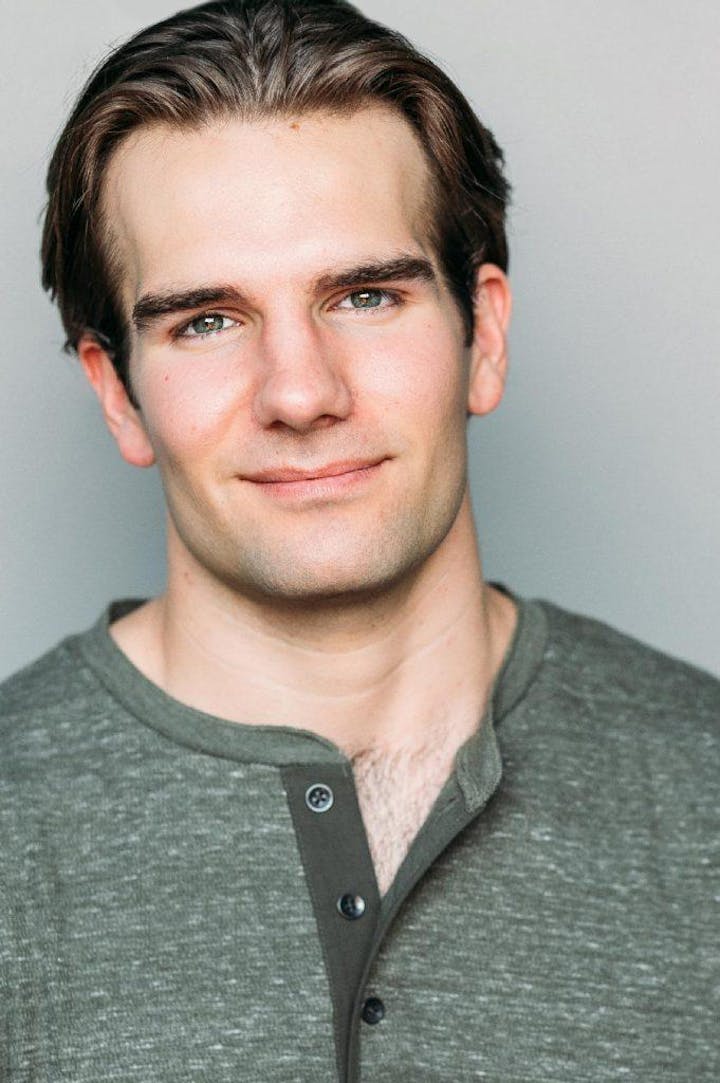 Daniel is an actor-writer with a taste for honesty, heart, hope, and humor. As he's journeyed from Wisconsin to TCU to Los Angeles, he's honed a keen sense for shaping heartfelt stories. He's acted and written for multiple screen and stage productions from the likes of Trinity Shakespeare to Comedy Central; he's happiest in rehearsals and pitch rooms. More than anything, he wants to encourage people through stories built with meaningful logos, pathos, ethos, and Cheerios.
Links:
Raja Gosnell – Director
When Raja saw the play Gun and A Motel Bible at the LA Fringe Festival he was beyond impressed with the intelligent writing and emotional acting. Hearing the reactions on the sidewalk after the show, and how the play served as an impetus for deep conversations, he was convinced that story should be brought to the screen.
This was an opportunity for Raja to walk along side the young imaginative minds who created the story and help them bring the project to life on film. After meetings with writers Bradley and Daniel to discuss their vision, it was clear that they would serve as producers as well as actors. Having had been trusted to bring the story to the stage, it was important that director Alicia LeBlanc be a part of the team. Her blocking, understanding of the characters and coaching of the actors were as valuable on set as in the theatre.
The cast and crew consisted of some established professionals together with many young artists at the beginning of their careers, giving freely of their time and talents. The energy, support and love on the set proved vital to this independent production with a small budget. The entire film was shot in under a week so it took unselfish teamwork to pull it off. Co-Director, Alicia LaBlanc also served as script supervisor. PAs were also stand-ins. Producers served meals and hauled props. The cast and crew were small in number but big in heart!
Raja Gosnell has been in the movie business for four decades. After editing blockbusters such as Home Alone and Mrs. Doubtfire, he transitioned into directing. Directing credits include the Smurfs films, Big Momma's House, Never Been Kissed, and Beverly Hills Chihuahua.
Alicia Joy LaBlanc – Director
Alicia Joy LeBlanc co-directed "Gun and a Hotel Bible" after directing the play version for the 2018 Hollywood Fringe Festival. She is a short, character actress, and writer in Los Angeles. After reading the script she jumped at the opportunity to direct it and to work with talented actors, Dan Floren and Bradley Gosnell. She was thrilled to work with director Raja Gosnell in transforming this story for the screen.
IMDB page: https://www.imdb.com/name/nm4251331/
Chelsea Gonnering – Producer
Born and raised in Southern California, Chelsea grew up surrounded by art and music thanks to her parents and older sister. Chelsea spent the first two thirds of her life as a dancer, studying and performing ballet, jazz, and contemporary. It was in college that Chelsea's interests turned to film and television production. Chelsea moved to Los Angeles 10 years ago and began navigating the world of freelance production. Since then, Chelsea has worked on a variety of projects spanning the entertainment spectrum. From docu-reality series and variety specials to feature films and new media.
Chelsea's first few jobs were with the legendary live TV Producer and Director Don Mischer. Chelsea has worked on multiple Oscar telecasts as well as AFI Lifetime Achievement Awards, Comedy Central Roasts, and charity shows such as Red Nose Day, Muscular Dystrophy Association Telethon, and Seth Rogan's Hilarity For Charity. Chelsea has worked on the independent films, Save the Date, Non-Stop to Comic-Con, In The Family, and Love Sonia.
Celeste Provart – Executive Producer
Celeste maintains a passion for the arts as she has her entire life. She has dedicated time to a variety of performing arts as a performer, director, choreographer, and more. In her early career, she was a casting assistant for films and television. Years later she established the theater department at Oaks Christian Middle School. In those early years, she did everything from set building to wardrobe – and always "recruited" her kids to pitch in. After all, "Many hands make for light work!" Currently, she splits her time between learning (thank you Hidden Brain, TED talks & Audibles!) writing, and family. She is always eager to attend original and creative small theatre performances in whichever city she finds herself. In these humble venues, she finds the new, creative works which inspire and engage. Producing Gun and a Hotel Bible has been a privilege.
Robert Arnold – Director of Photography
Director of photography Robert Arnold is an accomplished cinematographer who is equally at home working with high art, drama and VFX productions. From studio to independent productions, Arnold is admired for his skill with lighting diverse skin tones and his warm, collaborative approach to filmmaking. Most recently, Arnold has been shooting commercials, short films, documentaries and television series. In 2018-19 he operated B Cam/Steadicam on ABC's Grown•ish, staring Yara Shahidi, for Mark Doering-Powell, ASC. Previously he operated B Cam/Steadicam for his long time friend and cinematographer Tommy Maddox on the Netflix Original Series titled "Huge in France" starring French comedian Gad Elmaleh. In 2018, Arnold lensed a spec commercial for director Monty Marsh who is a part of the Commercial Directors Diversity Program (CDDP), a joint venture between the Association of Independent Commercial Producers (AICP) and the Directors Guild of America (DGA). A member of the International Cinematographers Guild I.A.T.S.E. Local 600, Arnold's past credits include serving as a camera operator on The Walking Dead and Chicago P.D., working alongside his mentor cinematographer Rohn Schmidt, whom he met on The Chicago Code. Arnold also worked as on films and television series, such as: La La Land, Furious 7, Scandal, Crazy Ex-Girlfriend and Big Little Lies. On Big Little Lies, Arnold collaborated closely with director Jean-Marc Vallée, OC to compose the series' beautiful frames, designing shots and occasionally lensing second unit. Having been a professional filmmaker for more than 14 years, Arnold's passion for cinematography began with his admiration for films photographed by Matthew Libatique, ASC; Ernest Dickerson, ASC; Wally Pfister, ASC; Darius Khondji, ASC, AFC, ACS. This led him to cultivate his craft for cinematography at Columbia College Chicago where he received his Bachelors of Arts in Cinematography, as well as at the prestigious American Film Institute where he was awarded a Masters of Fine Arts degree in Cinematography. While balancing his undergraduate studies, Arnold's ambition led to an electrician apprenticeship on Fox Searchlight's Roll Bounce with James Muro as the cinematographer. Two years later, Arnold joined Chicago's I.A.T.S.E. Studio Mechanics Local 476. The young cinephile would further his occupation becoming a grip/electrician on features, television series and commercials between Chicago and New Mexico. Arnold cites world renowned cinematographers John Simmons, ASC; Geary McLeod, ASC; Rohn Schmidt; Amir Mokri; Dave Perkal, ASC; and Yves Bélanger, CSC as his mentors.
Arnold is based in Los Angeles, with Chicago being his hometown.
Ed Smart – Composer
Ed Smart is an award-winning composer for television and film, having composed
themes and scores for series on Discovery, HBO, CBS, A&E, TLC, Velocity, Nickelodeon
and OWN, among others. He composed the score to the Oscar-nominated
documentary feature Hank Aaron: Chasing the Dream, executive produced by Denzel
Washington and the HBO series Arli$$. Recent projects include the television series A
Haunting (Discovery) and Fantomworks (Velocity). As a multi-instrumentalist, vocalist
and orchestrator, Ed has worked with many award-winning artists, including Beyoncé,
Jewel, Amy Grant, Jennifer Hudson, Michael W. Smith, and Kirk Franklin.
Website: https://www.edsmartmusic.com
Keseh Morgan – Production Designer
Keseh Morgan's love for creating spaces was cultivated through an admiration of architecture, landscape and storytelling. Production Design found her, lost in a writers room searching for a more immediate creative output. For the last 8 years, Keseh has cultivated a successful award-winning career that spans films, commercials and music videos. As a production designer, Keseh owns her creative space. Through collaboration with strong production crews her vision truly represents the character's narrative journey. She lives and works in Pasadena, California. Her favorite dessert is butterscotch pudding and she believes that all art is created through some mischief and magic.

Tags